Best Way to Buy Weed Online
First, let's cover our bases and go over the common terms used when shopping for good weed. "Flower" refers to the dried and cured female cannabis plant's blooms, often called "nugs" or "buds." Flower is typically intoxicating — THC content is the primary indicator of euphoric potency — but some flower has high CBD content and will produce less intoxicating effects. In this article we will show you the best way to buy weed online.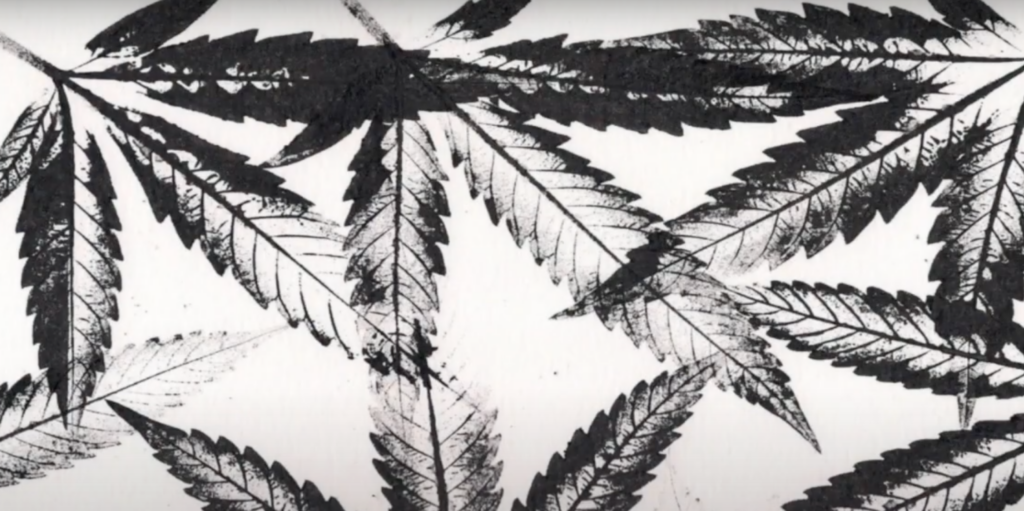 The best smoking experiences, edibles, tinctures — even CBD oil — often come from the best source material, or "top-shelf bud." In terms of slang, premium weed is also commonly referred to as the "loud," "fire," "dank," and "Private Reserve." Low-grade weed is often referred to as "schwag," "brick," "ditch," and "bunk" weed.
Identifying high-quality flower can throw even the most experienced cannabis connoisseurs for a loop, but the key traits that separate good weed from bad weed are smell, appearance, feel, and flower structure. In this article, we'll break down all four and offer tips for spotting the good stuff and avoiding the bad.
What to look for in good weed
1. Smell: Cannabis cultivated and cured to the highest standards typically exhibits a pungent and pleasant aroma. Flowers emitting a strong fragrance are commonly referred to as having a "dank" or "loud" odor, indicating the overall quality of the flower. There are a variety of terms for the types of aromas high-quality cannabis emits, including skunk, diesel, and pine. The common denominator is that a good-smelling flower is distinct, pungent, and unmistakable. The stronger the fragrance is, the more nuanced the experience is likely to be.
2. Look: High-end flower, like fresh, healthy produce, provides a few visual hints to help you determine its quality. While all good cannabis should be visually appealing, a top-shelf strain can easily display a vibrant array of colors. Good-quality flowers are often a deep green with flaming orange or red hairs. They can also express colors from deep purple to bright blue.
3. Feel: Top-shelf flower should be sticky and slightly spongy when you touch or gently squeeze it between your fingers. Stems should snap and the bud should be relatively easy to break apart, but shouldn't be completely dry or crumble when you touch it. Alternatively, buds shouldn't be too wet or soft, since these have a higher chance of developing or containing mold or mildew.
4. Flower structure: Skillfully cultivated and cured sativa-leaning flowers tend to be light and fluffy in shape and composition, while indicas tend to be tighter and denser in flower structure. Though the structure and the experience you end up having usually have little to do with each other. Rock-hard flowers are a sign that cultivators may have used plant growth regulators, which can lead to an unpleasant taste. Extremely fluffy flowers could be a signal that the plant was not grown under sufficient light intensity and was not cultivated to its potential.
Other qualities to look for in good weed
1. Ethical cultivation: Rae emphasized that ethical cultivation avoids synthetic fertilizers, uses living soil, and practices sustainable agriculture. "Look for Clean Green Certified, Sun+Earth, or other organic products and producers who use regenerative agricultural practices. Sungrown cannabis often ticks all of these boxes," Rae advised.
2. Ethical companies: Small, craft producers and family-owned businesses are often the most ethical, according to Rae. "Look for women-, Black-, and minority-owned producers… large corporations are paying more attention to yield and profits than plants," she stated.
3. Diverse cannabinoids: A diverse cannabinoid and terpene profile is desirable in CBD products. Rae recommended that consumers ask to see the Certificate of Analysis before making a purchase. The certificate provides a comprehensive list of cannabinoids contained in the product in addition to therapeutic terpenes and any potential contaminants such as pesticides or heavy metals.
Do You Taste Your Weed?
Anyone who has smoked marijuana before knows that there are a wide range of aromas that can come along for the ride. From diesel and skunky tones to more fruity or savory smells, the scent of your flower can have a huge impact on your experience. However there's another component that many users often overlook, and that's the actual flavor of the strain.
Similar in concept to the aroma profile, nugs of weed have their own flavors that they impart onto your palate during a smoke session. Most of the time the smells and tastes match up nicely, but there are certain strains that offer different aspects between your various senses.
Think about what appeals to you from a flavor standpoint and then ask your budtender which strains they would recommend. Rather than messing around with unknown tastes, you're more likely to have a good experience if you purchase cannabis strains that you'll savor.
How High Can You Go
The use of marijuana for medicinal purposes cannot be overlooked, but in this particular instance, we're focusing more on the recreational aspects that weed can bring. Let's face it – if you're smoking a joint or hitting a bong, there's a good chance you're doing it to get high.
But how high do you want to be, and are there limits to what good or bad cannabis strains can bring? The primary component of marijuana that imparts the crazy effects we feel is tetrahydrocannabinol or THC. In general, the higher the THC level of a certain strain, the higher you'll get.
A good rule of thumb is to consider your strain selection based off of the THC level you can handle. New smokers would do themselves a favor to stay away from anything above 15% or so, while more experienced users can go much higher. Some strains reach almost 30% THC, so if you end up with some of that in your pipe, be prepared for lift off!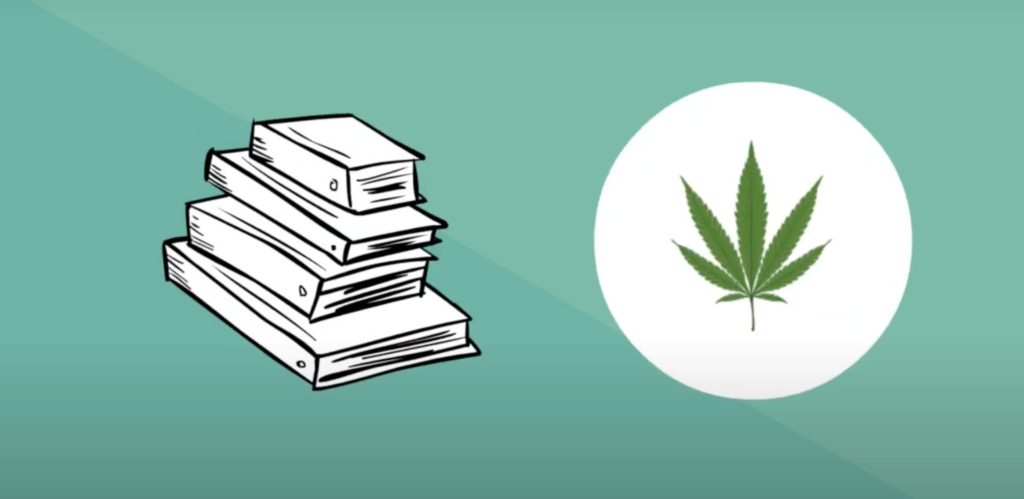 You've learned the visual difference between cannabis quantities and how to properly store your cannabis, but can you tell the visual difference between poor and high-quality cannabis? At Leafly we constantly receive questions from our community about how to tell the quality of buds based on photos or their appearance alone. While there isn't an exact science for selecting cannabis (most of it comes down to personal opinion), there are a number of visual cues you can look for when scanning the selection of buds at your favorite dispensary.
Picking out cannabis is a lot like selecting fresh produce or flowers — you're looking for something that looks appealing, has a good color, and produces an enticing aroma. Additionally, you want to avoid any glaring defects like mold and mildew, insects, and discoloration. Different qualities can come from the same plant; for example, I've seen many dispensaries that separate the prized colas from the small wispy buds found on low- hanging branches (I call these "popcorn nugs").
Keep in mind a few key points when assessing the visual quality of your cannabis:
Quality standards vary based on your location and access to cannabis, your personal experiences with the plant, and local cannabis laws.
There are many other attributes to consider when choosing the best strain for you, including the price, the smell, desired effects, and quantity available.
A high concentration of trichomes indicates a strain with advanced cannabinoid production, which leads to potent cannabis. However, potent cannabis is not necessarily indicative of high quality — it could be lacking the flavor profile you are looking for, or, for example, it may be a stimulating sativa when you prefer a mellow indica.
Test data can go a long way in visualizing and understanding the various attributes of each strain, so always look for current and accurate test results from a trusted third-party laboratory.
Find a Bud Tender You Trust
If the person behind the counter at your local dispensary isn't answering your questions, go elsewhere. This is a safety red flag: It's rare for a cannabis overdose to be lethal, but it can be extremely unpleasant, so your bud tender needs to ask how often you smoke or consume edibles and what your typical dose is.
They also should ask what kind of experience you want to have. "The different flavors and effects come from different regions," says Drake. "Cannabis grown in equatorial regions gets a longer flowering time, so it tends to have more THC and less CBD. That's going to make for a more creative, euphoric high. Cannabis grown in high altitude areas has a larger amount of CBD and less THC, which is going to give you more of the 'couch lock' feeling." A good cannabis-monger is going to know all this and want to share it with you.
See What You're Buying
While legally you can't ask to smoke in your local pot shop, you can ask to visually examine the product. "Sight is a huge indicator, especially for a novice," says Matt Huron, CEO of Good Chemistry, a major dispensary chain in Colorado. Good cannabis flowers should have a white crystalline substance on them. This signifies a high trichome content, which generally means you're getting quality stuff. However, watch out for powdery mildew. This (also white) substance is an indicator of poor quality. Trichome will glisten and look like sugar crystals. Mildew looks like baby powder. Every state has different regulations, but you most likely are going to be able to smell what you're buying before completing the transaction. If the bud doesn't have much of an aroma or smells like wet grass, mold, or must, pass. "Those are all signs it's poor quality," says Huron. Good quality pot should smell like diesel fuel, skunk, or citrus.